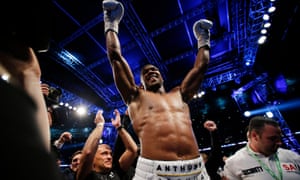 The fighters embrace in the center of the ring as Michael Buffer makes the official announcement: Joshua by knockout at 2:25 of the 11th round.
"I'm not perfect but I'm trying," says Joshua, who follows with a series of gracious words for the fallen Klitschko. What a night.
The 27-year-old has retained the IBF's version of the heavyweight title while adding the vacant WBA strap. He's now 19-0 with all 19 victories by stoppage.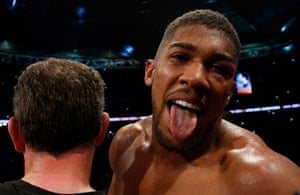 "I hope you enjoyed the fight," Klitschko says.
"The best man won tonight. And it's an amazing event for boxing. Two gentleman fought each other and he was better today than I. It's really sad that I didnt make it tonight I was planning to do it but it didnt work. But all due respect to Anthony. Congratulations."
Read More »